Our Newest Sponsor!
April 15, 2018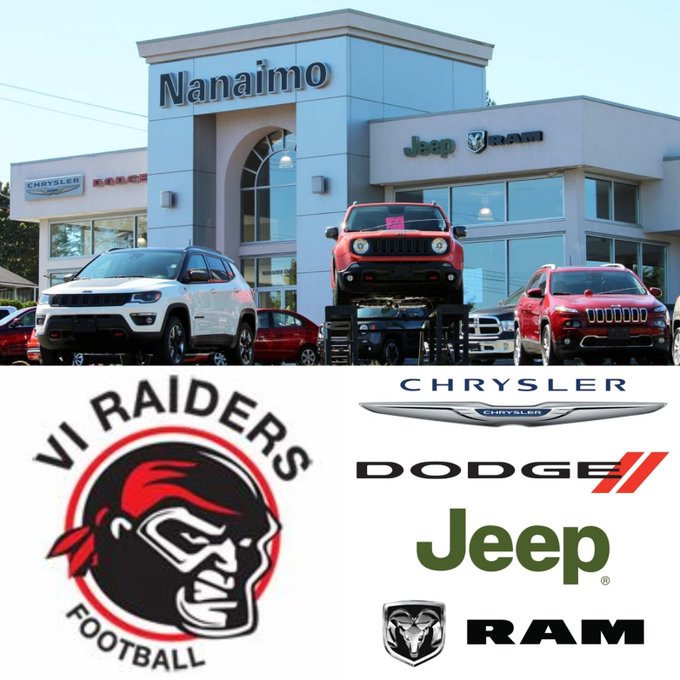 We are very excited to announce our new partnership with Nanaimo Chrysler!
They have stepped up to support our Boys in a huge way & we are very excited to have them as Part of Raider Nation⚫.
🏈
If you're in the market for a new Vehicle, go talk to Kevan, James & the rest of the team at Nanaimo Chrysler!
Back To News